A cat waited on a bench hoping someone would stop for him. Now weeks later, he's living the life he's always wanted.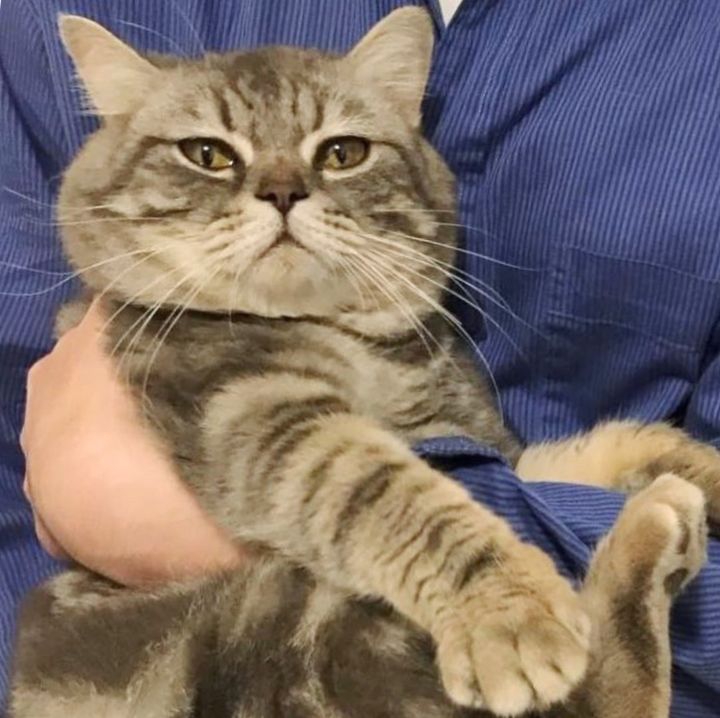 London the catKuwait Animal Aid
Earlier this year, a Good Samaritan spotted a stray cat sitting on a bench in a park by himself. He was one of the many abandoned cats found on the streets of Kuwait. He had been hanging around the area, hoping someone would stop for him.
The cat was friendly and eager for some head scratches. They noticed that he had "some injuries probably due to attacks from other cats". The finder immediately reached out to the community for help.
Alina Lazaryeva of Kuwait Animal Aid responded to the plea, and her team of volunteers sprang into action.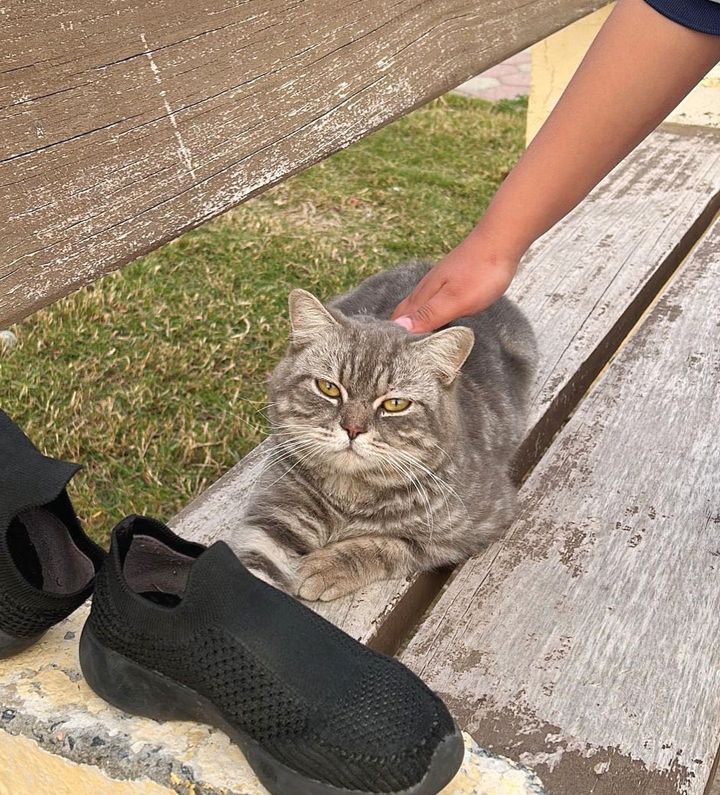 He was found sitting on a bench in a park by himselfKuwait Animal Aid
"The first volunteer went to look for him in the park but couldn't find him. He left his number with park security to call if the cat showed up again, and he did," Alina shared with Love Meow.
On the day of his rescue, the cat came back to the park, hoping it would be his lucky day. Later on, a volunteer arrived after being apprised about the cat's return. It took a village, but the tabby was officially off the streets.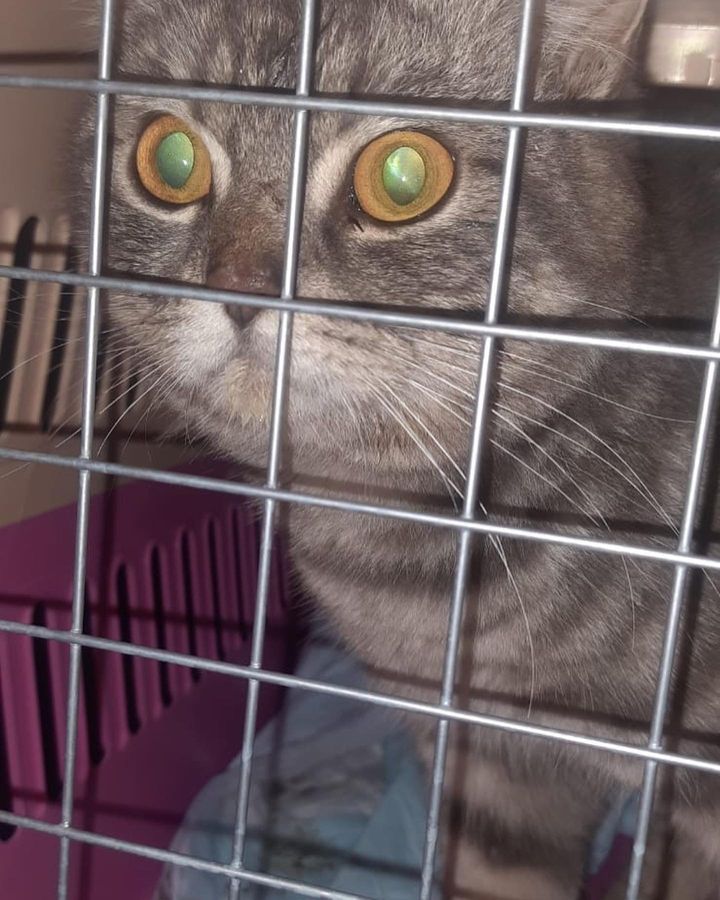 London was rescued and finally off the streetsKuwait Animal Aid
He was named London, and he was welcomed into a foster home where he had plenty of good food and many soft things to nap on. London received much-needed medical care and lots of snuggles from volunteers and veterinary staff.
"He was sweet straight away with people and kids, too," Alina told Love Meow.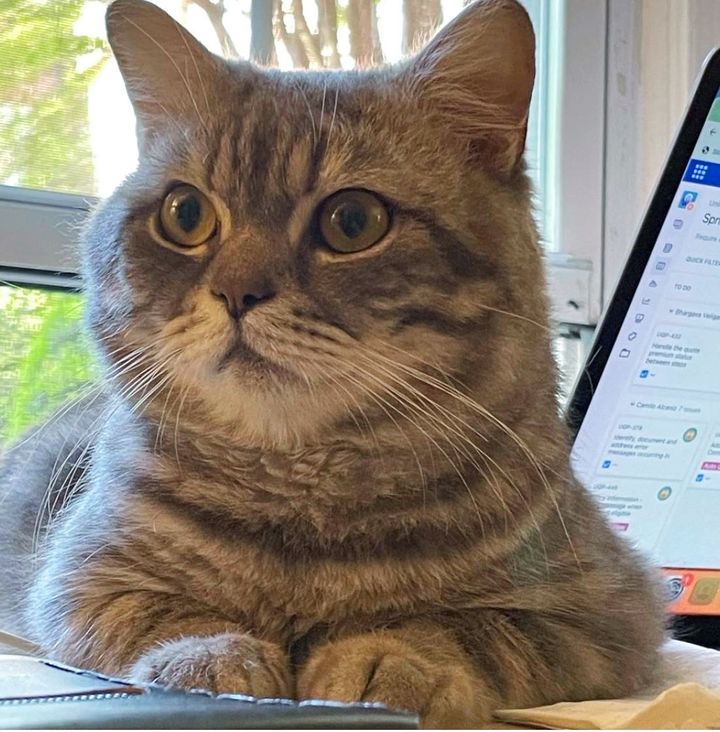 He quickly blossomed in foster care and liked to offer "help" in the officeKuwait Animal Aid
London's beautiful personality radiated everywhere he graced. He was very easygoing, laid-back and just wanted to be around people. He loved to offer "assistance" in the office and was always up for a snuggle session with his humans.
"Later on, he was introduced to other cats and a dog, and he was good with them all. He is just a sweetheart."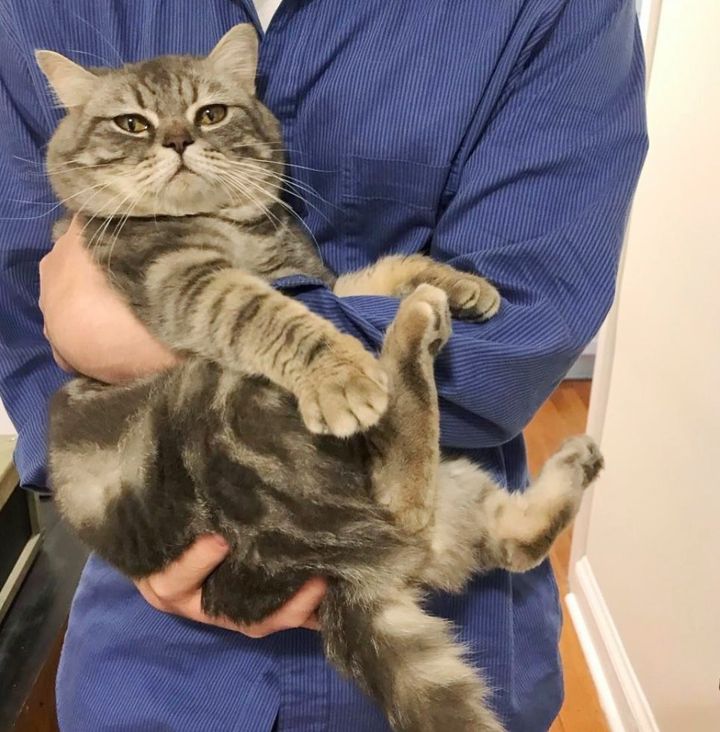 He became quite the snuggle-bugKuwait Animal Aid
Kuwait Animal Aid works closely with many rescue groups in the US to help these deserving animals find loving forever homes.
A partner rescue, City Kitties DC, took London into their care once he was flown across the ocean along with a number of other animals rescued abroad.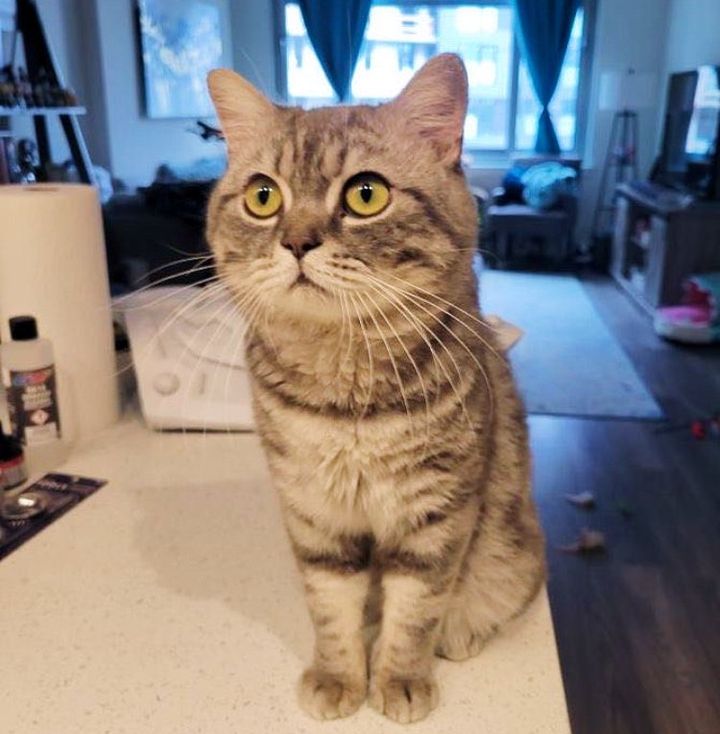 London was adopted with the help of City Kitties DCCity Kitties DC
A few weeks ago, London had his wish come true when he embarked on a new journey with his forever family. "He is the sweetest and most chill cat I've ever met," London's adopter shared.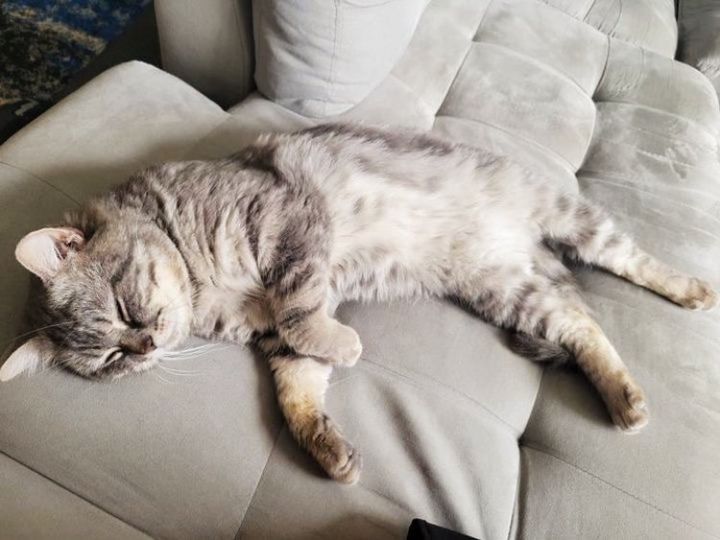 He is very laid-back and easygoingCity Kitties DC
"He is really settling in and enjoys morning snuggles, supervising me when I'm working from home and perching himself on the windows to watch all the action outside."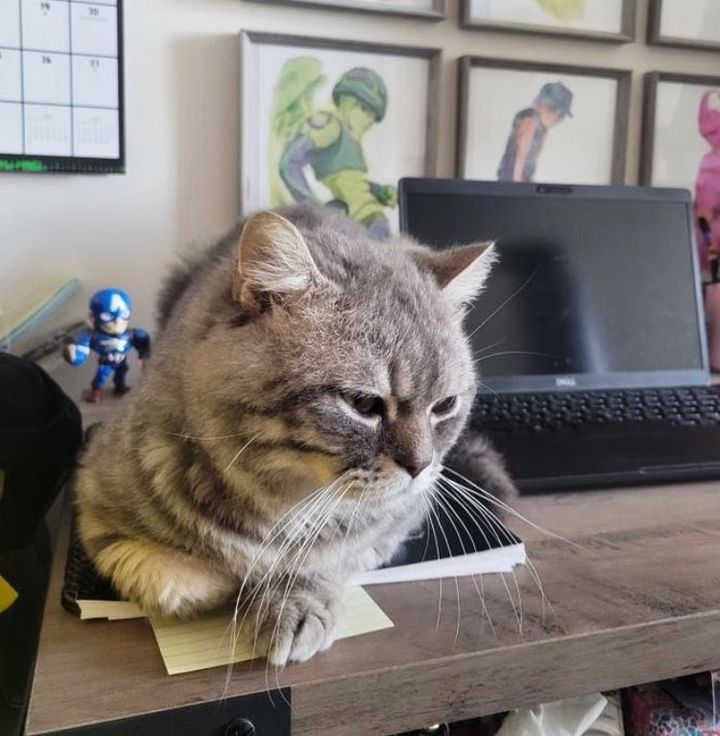 London keeps his human company in the office, being the cutest supervisorCity Kitties DC
From living on the streets to being loved and spoiled like a king, London has come a long way. He couldn't be happier to have a place of his own and a family that adores him to bits.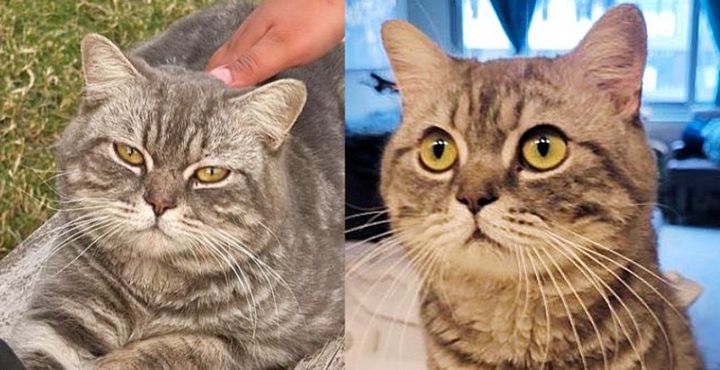 London has come a long way. He's happy and lovedKuwait Animal Aid, City Kitties DC