A cat who was found hiding in a discarded toilet, turns out to be the sweetest kitty. He loves kittens and adores people.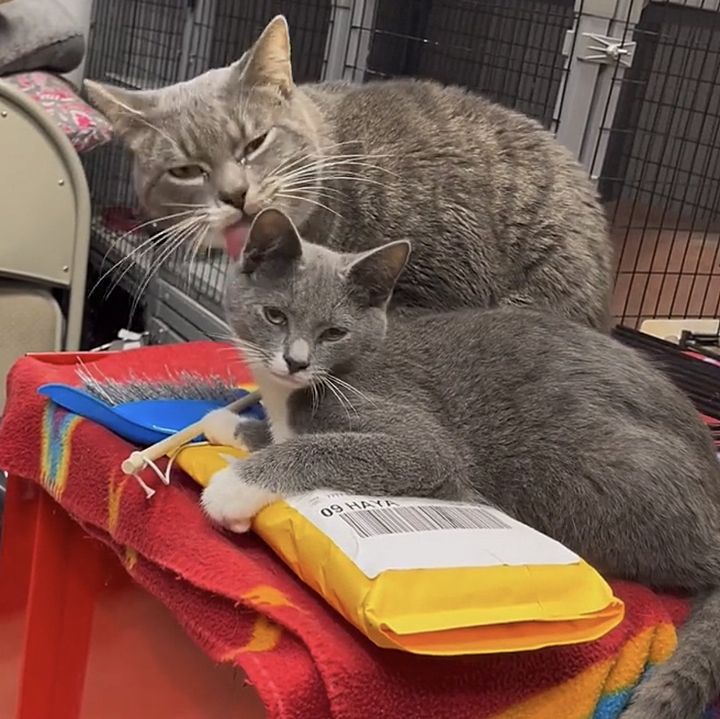 @puppykittynycity
A Good Samaritan found a gray cat hiding in a discarded toilet surrounded by garbage. When the cat was approached, he was too timid to move but didn't resist petting.
The cat was believed to be abandoned and needed to be rescued. Meagan Licari, president of Puppy Kitty NY City received a video of his whereabouts and leapt into action.
Despite the ordeal, the cat didn't refuse help and was removed from the pile of garbage and brought to safety.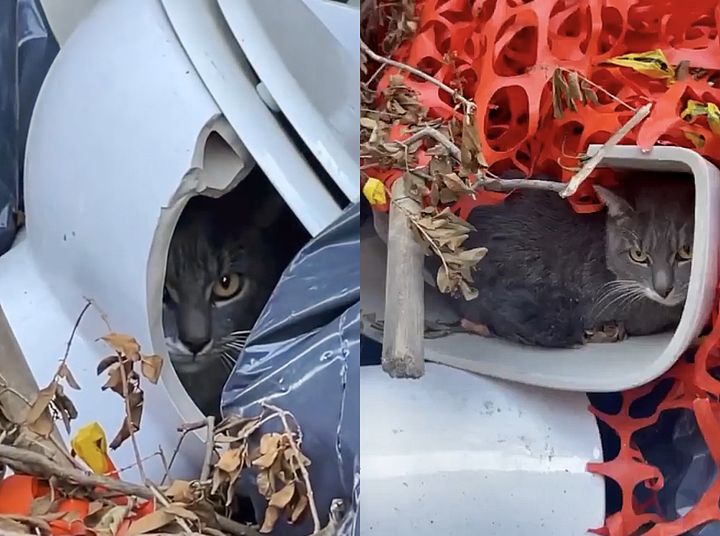 Loo was found hiding inside a discarded toilet@puppykittynycity
"We couldn't say no to this cat hiding inside a thrown out toilet bowl," Meagan shared.
Meagan took him into the rescue and set up a comfortable spot for him to decompress. He didn't have a microchip and no one claimed him. He was a bit scared upon arrival but curious and very hungry.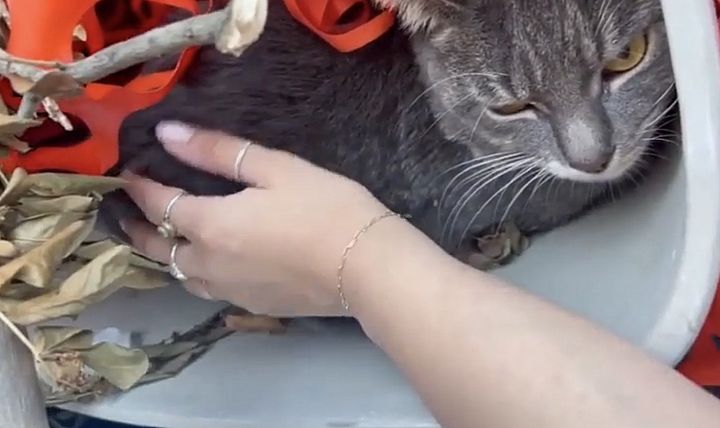 He was scared at first but didn't resist human touch@puppykittynycity
The cat named Loo took refuge in a cubbyhole for a few days until he mustered the courage to come out and explore. With plenty of good food and reassurance, he started to come around.
When he realized that he no longer had to hide, he began to seek affection from volunteers.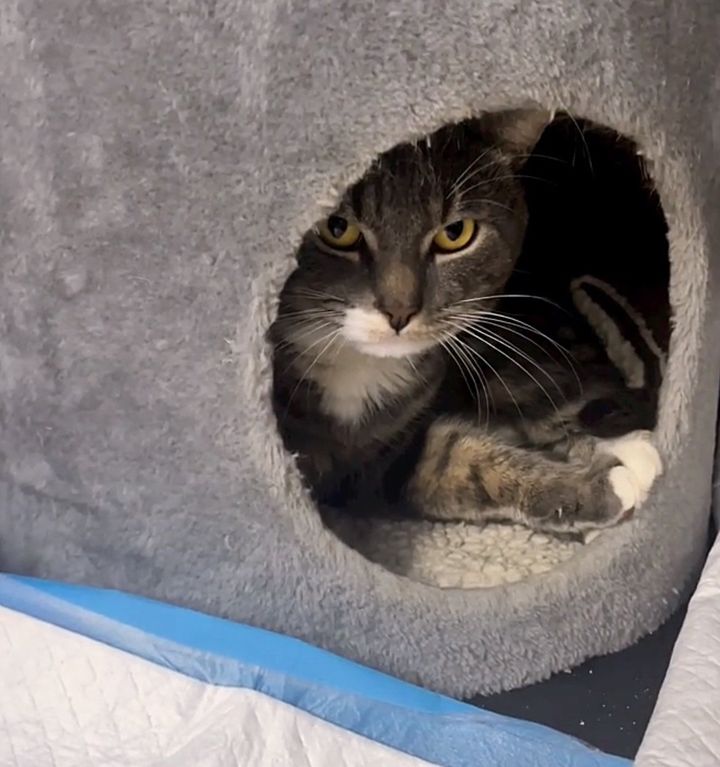 He stayed in a cubbyhole to decompress after he was rescued@puppykittynycity
The sweet boy came out of his shell and just wanted to be loved as if to make up for lost time. He'd follow Meagan around the place, wanting to know what she was doing. His personality truly shone.
"We rescued him and he ended up being the sweetest cat ever."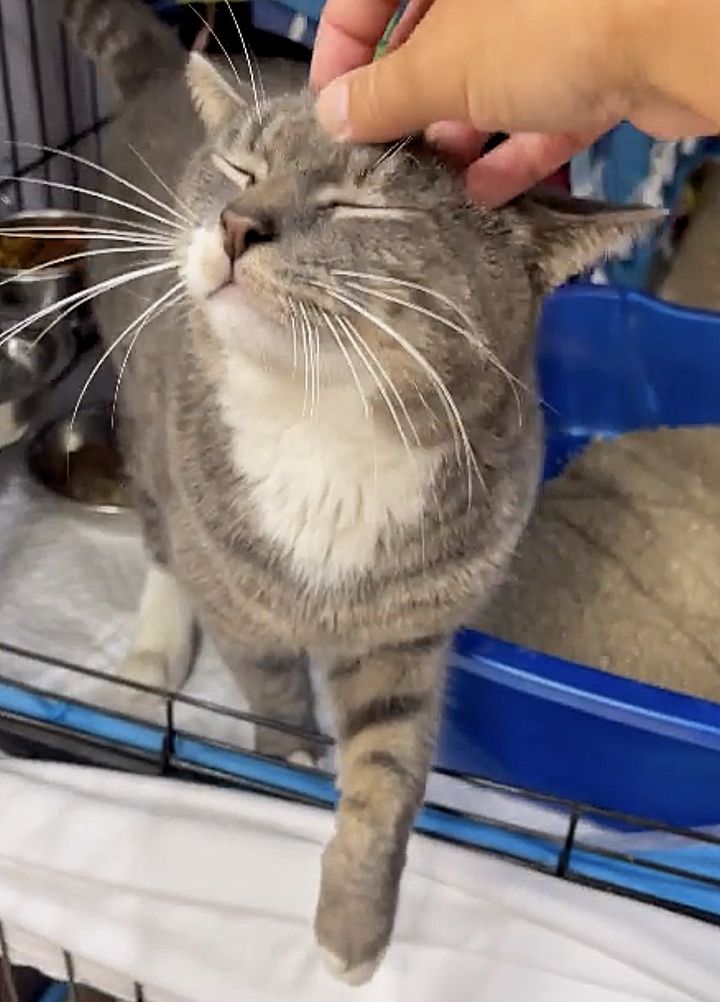 He came out of his shell after a few days and started to seek affection@puppykittynycity
Loo adored people, but he loved kittens even more. He gave volunteers smooches and rubbed his face on them, but when he saw a kitten in need, he instinctively wanted to shower them with tender loving care.
Loo met his little mini-me who instantly cried for his attention.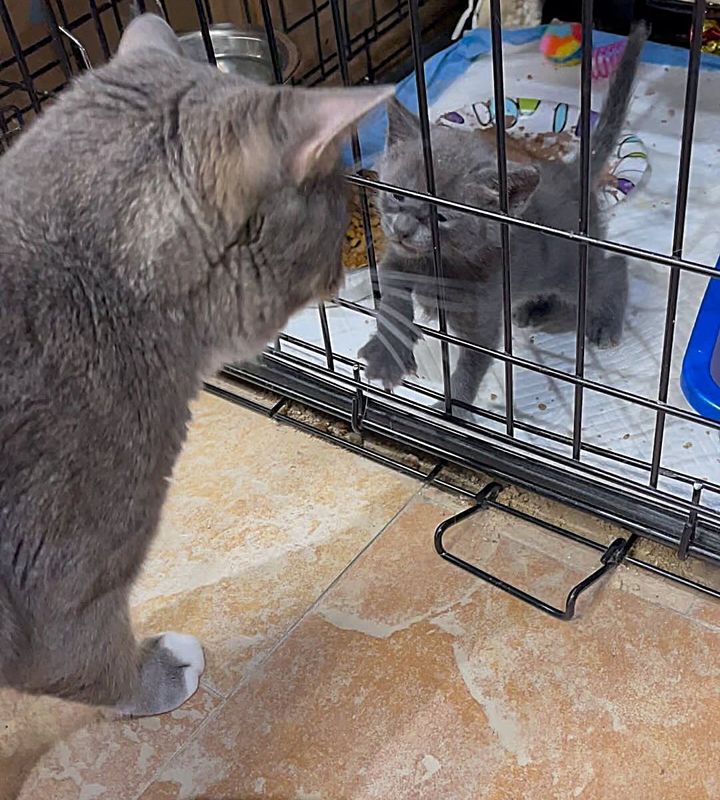 Loo took a liking to every kitten he met@puppykittynycity
He took a liking to every kitten he came across. He would clean their faces and dote on them with cuddles.
Even the shyest kittens seemed to gravitate towards him. He comforted little orphans and taught younglings how to play like a big kitty.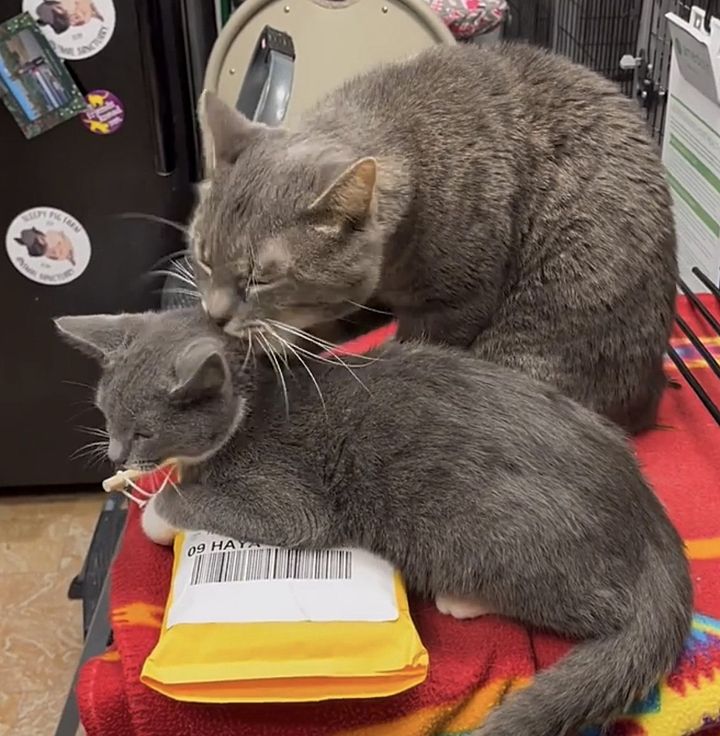 He gave them kisses and baths@puppykittynycity
He became Meagan's trusty assistant, offering "help", keeping the kittens clean and finding random things to play with.
He was a ray of sunshine and brought much joy to all the volunteers.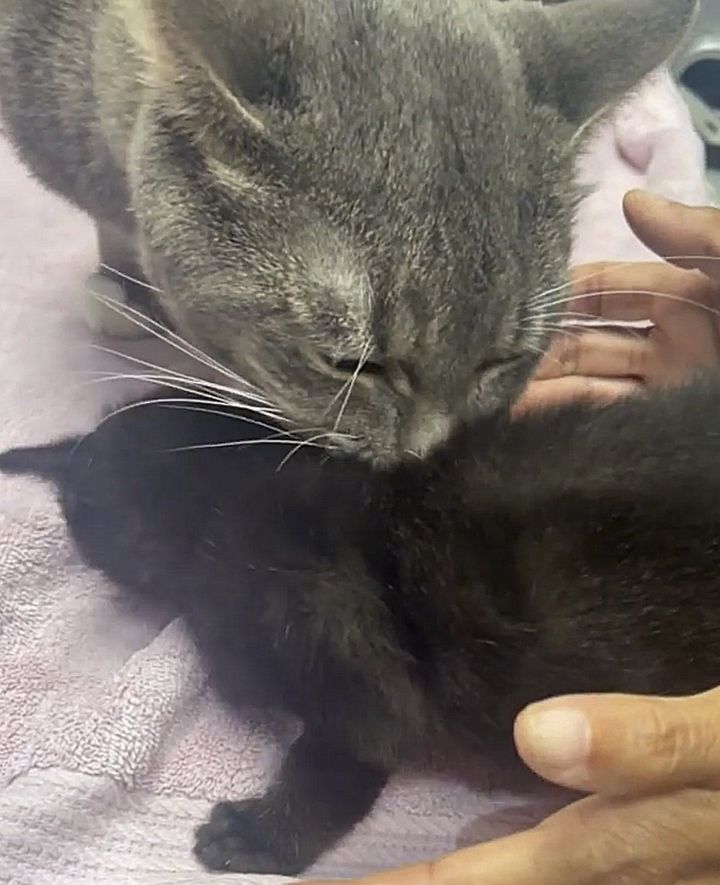 He was very loving to orphan babies@puppykittynycity
When he was ready to find a place of his own, Meagan knew that he deserved a wonderful family with a feline buddy that would love him endlessly.
A nice couple with a cat of their own stumbled upon Loo and fell head over heels for the sweet boy.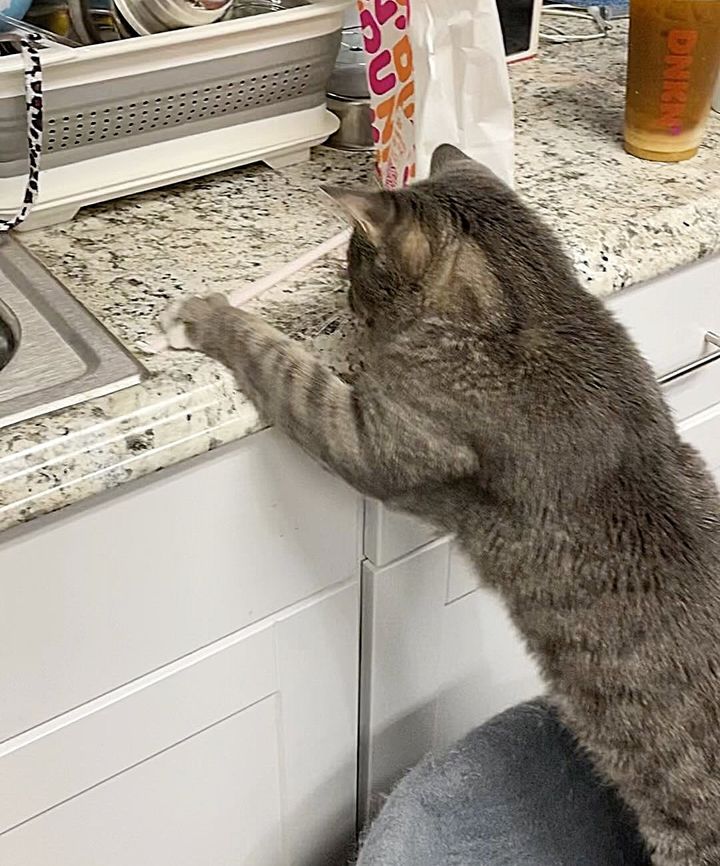 He was a great office assistant and a mischief-maker@puppykittynycity
Before they knew it, Loo made his way into their arms. Two months after he was rescued, he graduated from Puppy Kitty NY City and went to his forever home where his new feline sibling awaited him.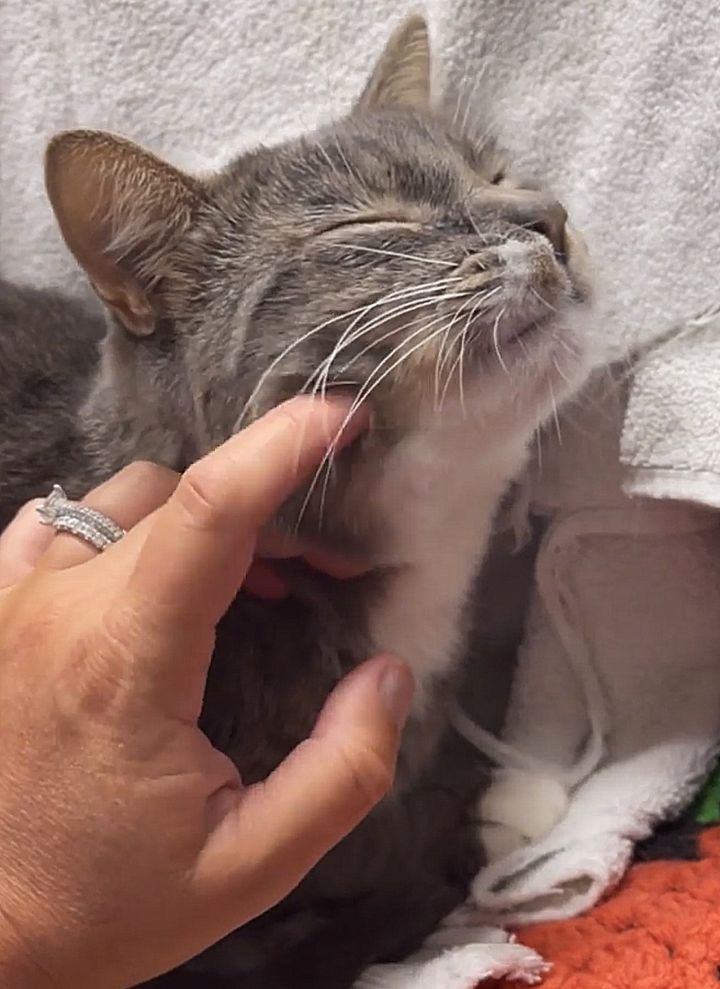 He is so happy to be loved@puppykittynycity
The cat who was found hiding among garbage, is now living like a king. Loo is so loved by his family, and in return, he smothers them with kisses and snuggles every day and night.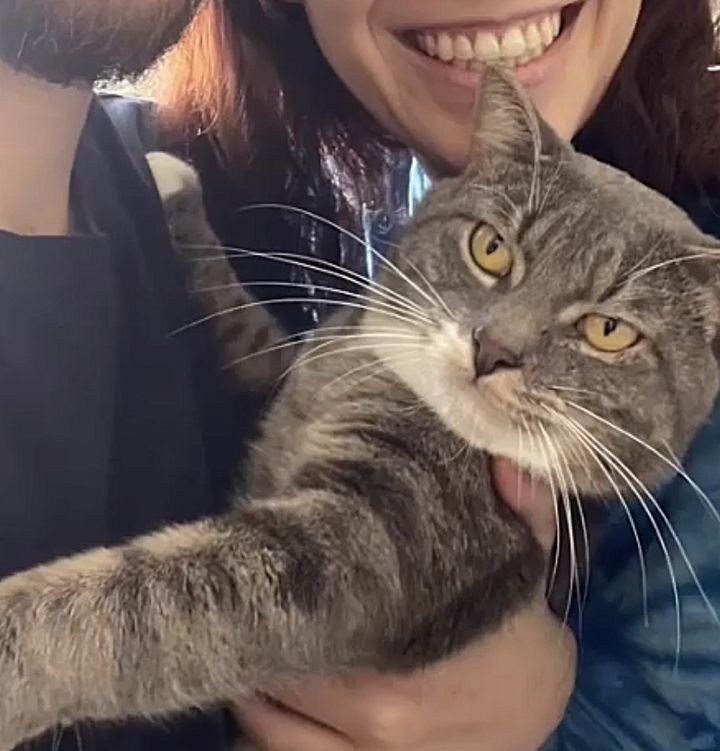 Loo has found his forever family@puppykittynycity
"We couldn't be happier to say he's found his forever home. He is going to have the best life."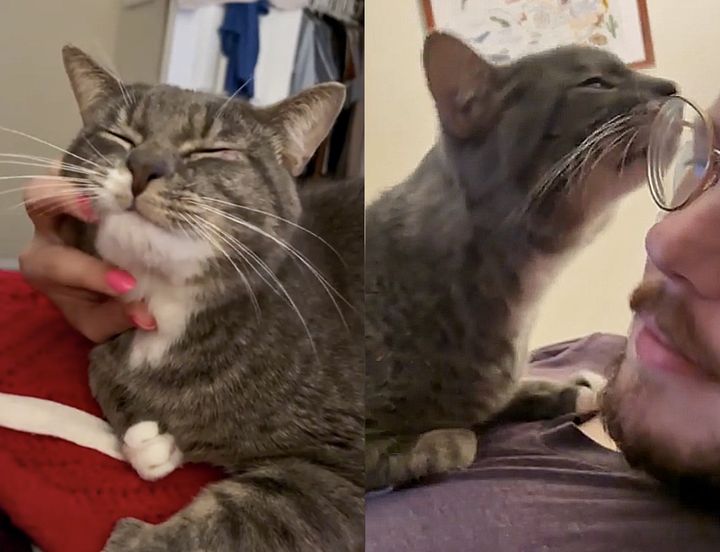 He is living the best life@puppykittynycity