It's always lovely to see two different species interacting, and especially lovely when one of them is a cat! So, take a look at this cute video of a young kitty and a baby deer meeting each other for the first time. We couldn't get enough of the video because the cat's reaction is priceless.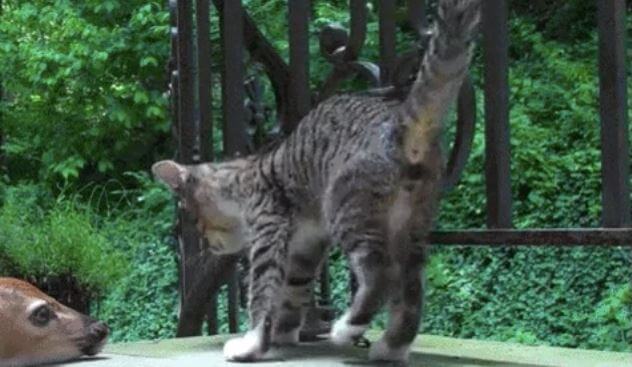 When the young cat named Miro saw a fawn hanging out on her porch, she was amazed and couldn't contain her excitement. However, the baby deer stared blankly as if Miro wasn't even there. So, the cat decided to do something to get the deer's attention. It was super sweet and super cute.
Watch the adorable video below!
Miro was just crazy about the deer, so she gave the deer loving licks. We believe that she will do whatever it takes to demand some attention. However, the deer was a baby, less than 48 hours old, so it not able to walk and reply to Miro due to its youth and natural defence mechanisms.
Many people believe that lonely fawns have been abandoned, but thankfully, shortly after this video was taken, the deer's mom returned, and he was happily reunited with his mother.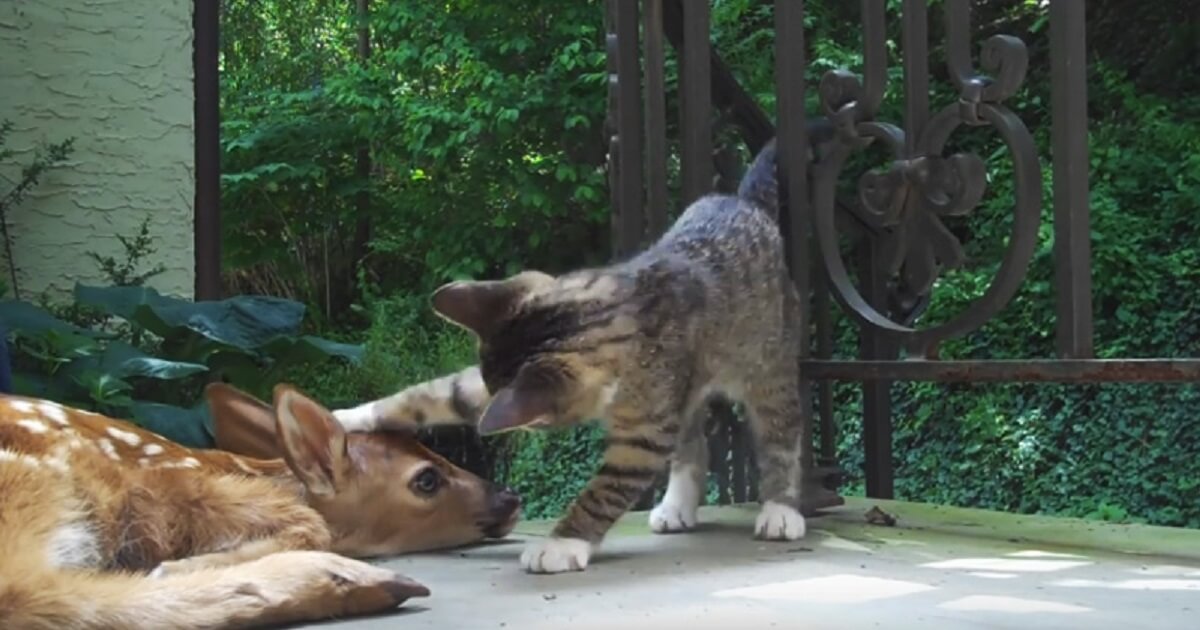 If you love this video, please share it with your friends and family members!